Travel Info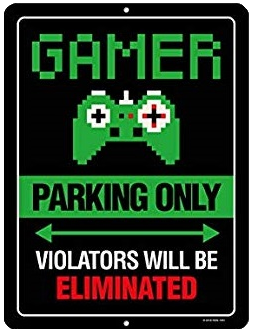 Travel Info
Driving/Parking:
We once again have secured usage of the large car park to the rear of the venue. This car park is not owned by the venue so there is no direct access, however all vehicles will be within line-of-sight from the rear of the hall. It is a 2 minute walk from the car park to the entrance of the venue. The car park is manned with 24/7 security - And it's completely free!.
We would recommend making a pit stop at the front of the venue to drop your equipment off.
Train:
The local train station is St.Helens Central - Roughly a 10 minute walk from the venue.
User
Name
Seat
Kyudo -

Steam: rachaelrochelle

Rachael
Not Seated
Kyudo -

Steam: rachaelrochelle

Rachael
Not Seated
Kyudo -

Steam: rachaelrochelle

Rachael
Not Seated
BarbieFett -

Steam: BarbieFett

Toni
Not Seated
BarbieFett -

Steam: BarbieFett

Toni
Not Seated
Cummins -

Steam: Cummins

Adam
Not Seated
Cummins -

Steam: Cummins

Adam
Not Seated
Lacky91 -

Steam: NoFaithHere

Andrew
Not Seated
oPUNKYx -

Steam: ironrockguitar

Ollie
Not Seated
Cosplay Minney -

Steam: chrisminneygd

Chris
Not Seated
chloeboo82 -

Steam: Chloe

chloe
Not Seated
chloeboo82 -

Steam: Chloe

chloe
Not Seated
chloeboo82 -

Steam: Chloe

chloe
Not Seated
chloeboo82 -

Steam: Chloe

chloe
Not Seated
Jim_Fandango -

Steam: Jim_Fandango

Jimmy
Not Seated
ScotLANRob -

Steam: Rob

Rob
Not Seated
ScotLANRob -

Steam: Rob

Rob
Not Seated
Faldinio -

Steam: fallon1982

Mark
Not Seated
Denz -

Steam: Denz

Danny
Not Seated
ubiquitous_rich -

Steam: Good things come 2 those who b8

Richard
Not Seated
ubiquitous_rich -

Steam: Good things come 2 those who b8

Richard
Not Seated
Anegni -

Steam: Anegni

Liam
Not Seated
Chezzleh -

Steam: Chezzleh

Chelsea
Not Seated
Angry_Ork -

Steam: Zim

Lewis
Not Seated
Cropzy -

Steam: Cropzy

Adam
Not Seated
Sunnuld -

Steam: Sunnuld

Sonny
Not Seated